Department of Public Works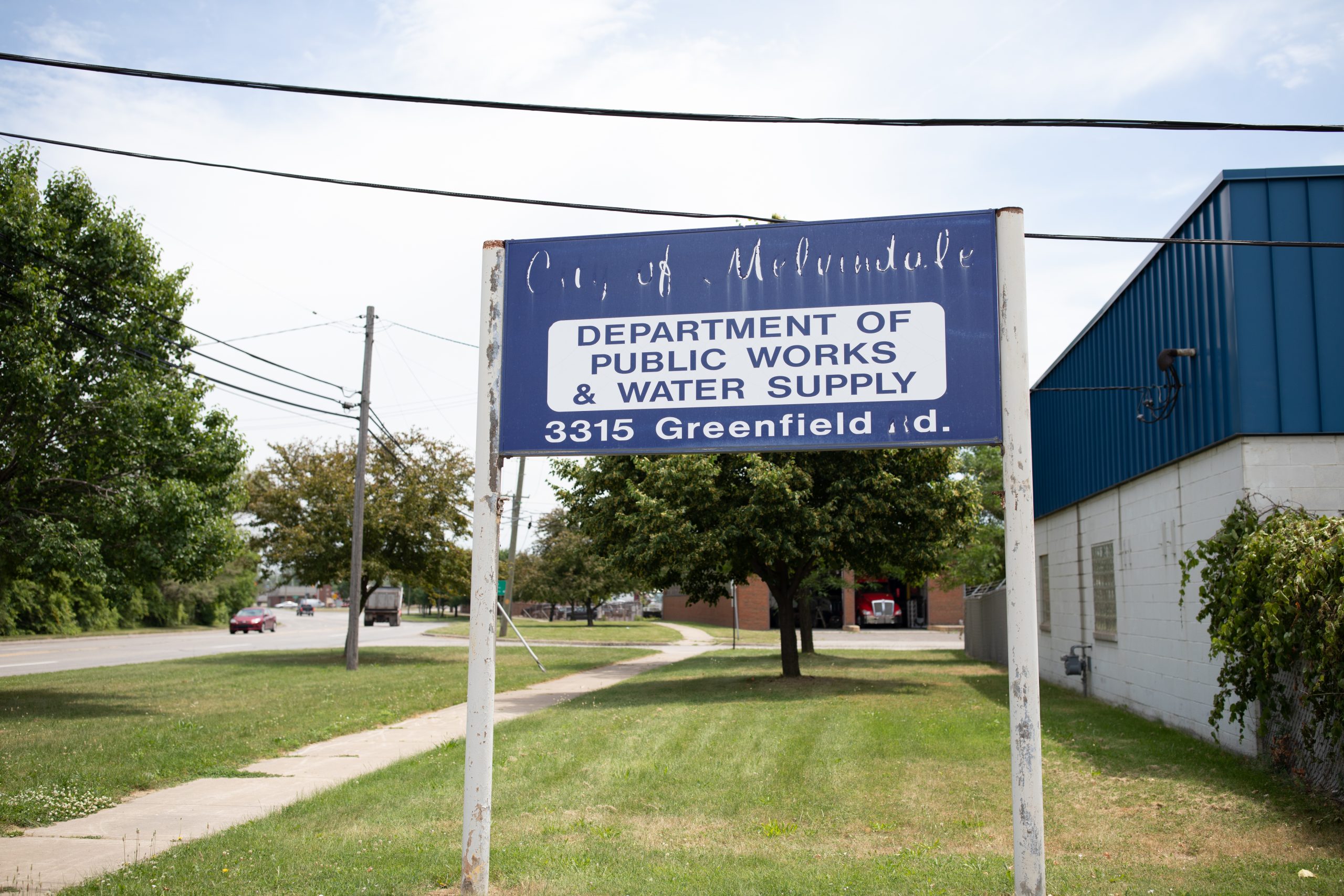 Business hours
Monday – Friday 7:00 a.m. – 3:30 p.m.
Larrie Ordus, DPW Director
P: 313.429-1080
DPW Yard
3315 Greenfield Road
Melvindale, MI 48122
P: 313.429.1080
DEQ Pollution Emergency Alert System Hotline: 800-292-4706
DEQ Non-emergency number: 800-662-9278
Wayne County 24-Hour Environmental Hotline & Rouge River Information line: 1-888-223-2363
GFL (Green For Life) Environmental
GFL Environmental is our solid waste provider for residential collection and disposal, recycling, yard waste, and large bulky waste.
Click here for Curbside Recycling Guidelines.
Click here for a Spring 2017 information brochure provided by GFL Environmental.
If you should have any questions or need additional information please contact GFL Environmental at (844) GO-GFLUSA (844-464-3587) or [email protected].
Additional DPW Information
Yard waste stickers can be picked up at the City Clerk's Office or the Water Department.
Weed Cutting / Vacant Lots
The Melvindale Code of Ordinances requires that property owners in Melvindale must keep their grass or weeds cut and their property free of debris. If you do not maintain the grass/weeds on your property, the City will cut the grass and clean up the debris, and bill you for the service at the rate of $300 for the first time, $600 for the second time, $900 for the third time, etc.
Street Cleaning
Please notice and follow the posted street cleaning signs for your street. STREET CLEANING IS IN OPERATION FROM APRIL THROUGH NOVEMBER. It is unlawful to sweep, blow or place leaves into the street. The street sweeper will be unable to pick the leaves up. Please DO NOT put leaves in streets. Thank you!
Snow Removal
When a snow emergency has been declared (4 inches or more) all vehicles MUST be removed from the streets. Vehicles remaining on the roadways during a snow emergency will be ticketed, towed, or both. Snow emergency notification will be announced on a number of radio stations, and on many television news programs. Snow emergency information will also be broadcast on the City of Melvindale Cable Channel (W.O.W. Channel 10 and Comcast Channel 12).
Once a snow emergency is in effect, it will remain in effect until the street is cleared curb to curb or the Department of Public Works Director terminates the snow emergency. This means once your street is cleared on both sides, you may park on the street again.