Informative Fire Inspection Program
The Fire Department offers free inspections to residents to inform them of what they need to do to create a safer environment for them and their families. Residents will receive assistance in developing a home fire safety plan and escape plans. They will also receive information about smoke detectors and carbon monoxide detectors. Residents can call the Fire Department at (313) 943.2866 to set up an appointment. This program is conducted as an informative procedure for the residents.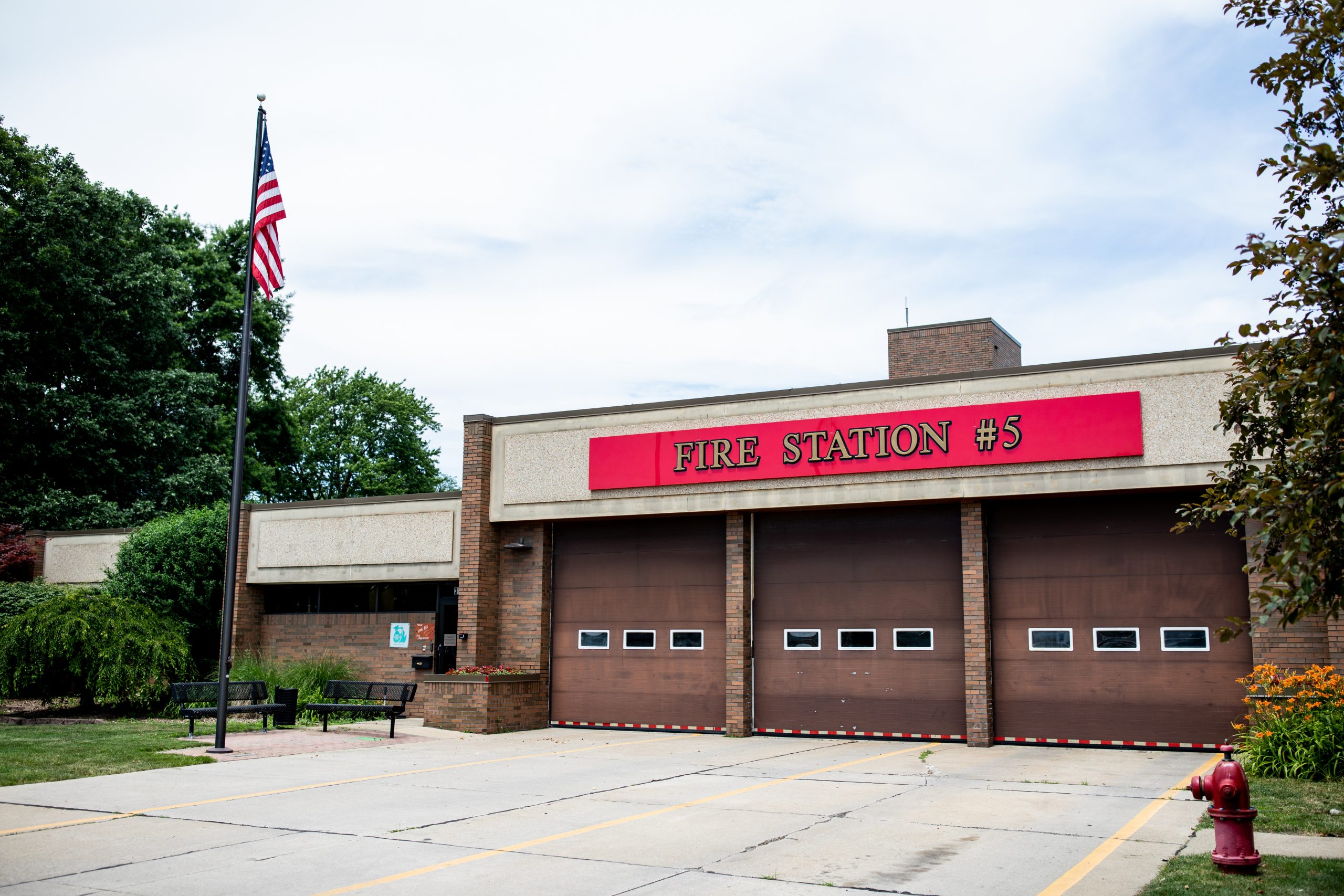 Non-Emergency Office Phone | (313) 429-1075
Message from the Chief
"I believe our greatest asset is our team of firefighters who consistently go the extra mile in delivering these vital services. We consider public service a privilege, and we value the trust given by the people we serve. Our goal is to continue to make Melvindale a great place to live and work. I encourage you to contact me with any questions or concerns involving the Melvindale Fire Department."
Fire Chief Joe Murray | (313) 943-2841
Asst. Fire Chief Steve Densmore | (313) 943-3329
[email protected] 
Blood Pressure Program
All citizens who periodically monitor their blood pressure may have their blood pressure checked at the Fire Station between 8:00 A.M. and 4:30 P.M., Monday through Saturday.
CPR Instruction Classes
CPR instruction is offered by qualified instructors within the Fire Department. For groups of ten or more, contact the Melvindale Fire Department at (313) 943.2866 for more information. For individuals interested in CPR training, contact the Fire Department for the next available class.
Fire Safety House
The Fire Safety House is open year round and there is no cost to visit. The house is open to everyone (residents and nonresidents). Groups such as the Girl Scouts, Boy Scouts, seniors, birthday parties, and family functions are especially welcomed.
Fire Safety House participants will learn the effects of smoke, how to escape a fire safely, and learn general safety rules. Proper use of smoke detectors, Carbon Dioxide detectors, and fire extinguishers is also taught. After the Fire Safety House Program, a tour of the Fire Station is given.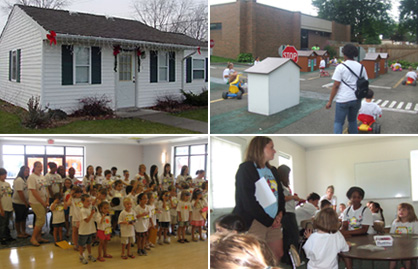 The Melvindale Fire Department also conducts fire safety talks and helps to prepare evacuation plans for local businesses and those people associated with high rise residential and office buildings. The tour also includes an opportunity to view the department's antique fire truck, a "1925 American LaFrance".
Safety Town
The Fire Station is also the location used for the SAFETY TOWN program, sponsored by the Kiwanis Club in cooperation with the City of Melvindale, for children ages 4-6. Safety Town is a 2 week program held during the month of August. Applications are available at City Hall beginning in June. The Safety Town program includes Fire House Safety lessons as well as lessons learned in a miniature town built by the fire fighters.
To make an appointment to visit the Fire Safety House and tour the Fire Department, please call 928-7393.
Fire Extinguisher Classes
The Melvindale Fire Department conducts classes on the proper operation and maintenance of fire extinguishers for local businesses. Please contact the Fire Department at 928-7393 for more information.
Smoke Detectors
Smoke detectors are your best protection in a home fire. Smoke alarms warn you before a fire spreads, allowing escape before being overcome by smoke and gases.
Fire Department Open House
Each fall the Melvindale Fire Department hosts its annual "Open House". This event offers plenty of activities to keep everyone happy! Face Painting, Clowns, and vital information for parents. Dates to be announced, please contact the Fire Department for more information.