Water and Sewer Problems?
If you are experiencing water or sewer problems such as water or sewage coming out of your basement floor drain (not plugged sinks) or broken water mains and services, contact the Water and Sewer Department during regular business hours (from 8:30 A.M. – 4:30 P.M.) at 313-429-1064. After hours, call the Police Department at 313-429-1070, Press 2 for Dispatch.
DETECTING HOUSEHOLD LEAKS (click here)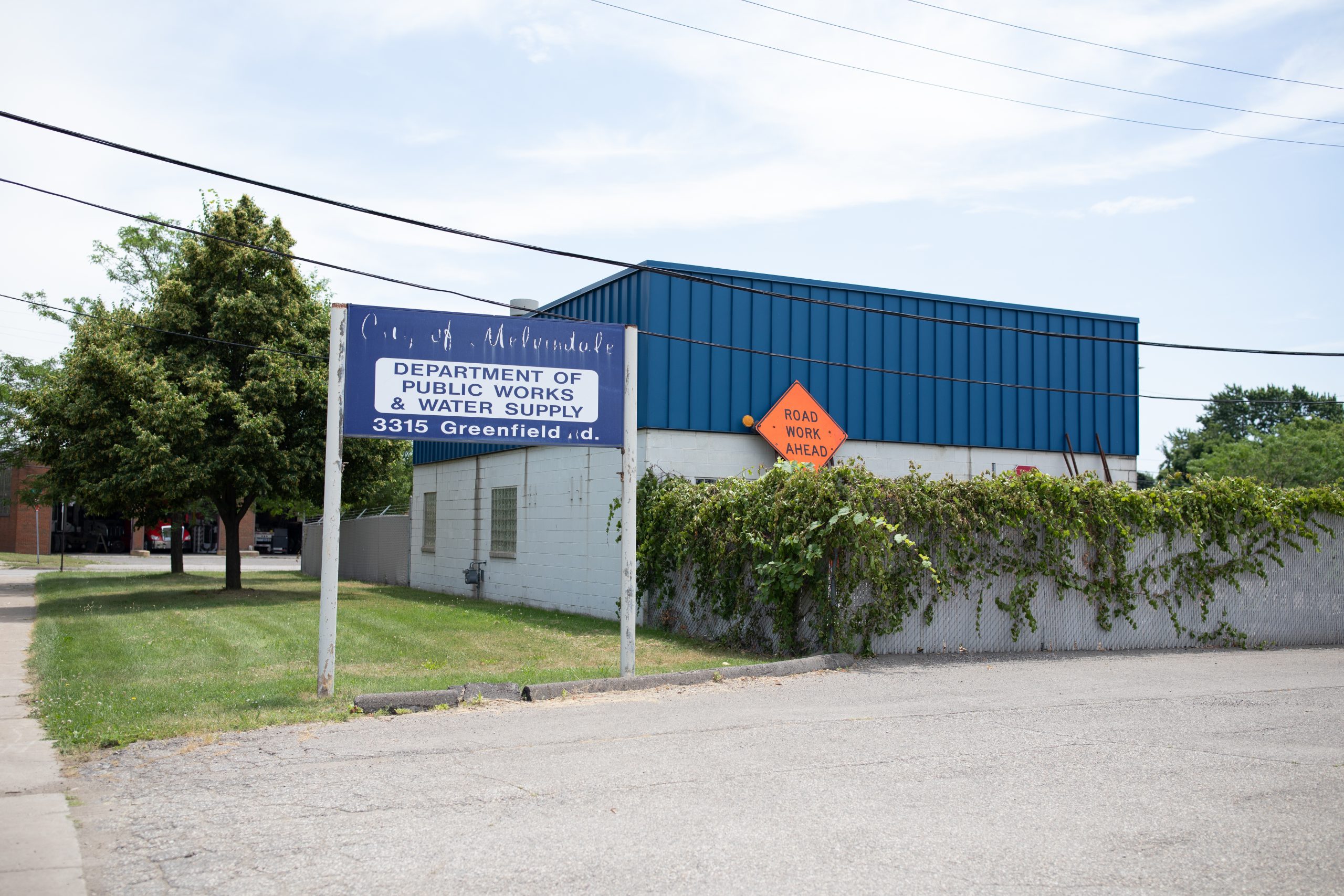 Water & Sewer Department
3100 Oakwood Blvd.
Melvindale, MI 48122
P: 313.429.1064
Helpful Documents
2022 Consumers Annual Report on Water Quality
Public Act 222 of 2001 — State Law regarding Municipal Liability due to Sanitary Sewer back ups
How to deal with a sewer backup
View Utility Bills/Receivables
Questions & Answers about your water bills
Do I need to have my water service turned on or transferred into my name?
Generally the answer is no. Bills are sent to "Resident", not to a specifically named person and residential water service is not turned off unless specifically requested. If the house has been vacated and the bill is delinquent, the water is turned off. Water is not turned on until the water bill is paid. If you find that you do not have water service after occupying the home, please contact the Water Department at 313-429-1064 to schedule an appointment to have the water service turned on.
Has the prior owner requested a final bill?
We can tell you the amount billed to the prior owner for water use, as well as whether this amount has been paid.
When should I expect my first water bill?
Residential water bills are prepared quarterly. The exact billing period will depend on the area the resident lives in. Water bills are mailed in the middle of the month, and are due near the middle of the next month. Commercial water bills are prepared monthly and are mailed in the middle of the month. Water bills are mailed on the 15th of the month for water used the previous month. Payment is due at the beginning of the following month.
What should I do if I have a question about the amount I was billed?
Contact the Water Dept. with any questions.
How to Read Your Water Meter Register Head
To obtain the current reading, simply the first four digits on the face of the meter, from left to right. There is a triangle which should not be moving at all when you are not using water. If the triangle is moving when you are not using water, then there is a leak somewhere in your system. Areas to check for leaks would be the following: toilets, sinks, bathtubs, showers, outside faucets, laundry area, and humidifiers connected to your furnace.
NOTE: Just because you cannot hear a leak, it does not mean it is not leaking.
If you are moving, you will need a final reading of your meter. Please call the Water and Sewer Department at 313 429-1064. Final readings are done on Wednesday and Friday. Please call 2-3 days ahead for an appointment for a final reading.